WELCOME TO POORNA PRAJNA PHILATELY CLUB






THIS CLUB WITH MANY MEMBERS STARTED
BY LATE SRI. C.R. RAO HAS MANY DISTINCTIONS
TO ITS PRIDE.THE MEMBERS MEET AND DISCUSS
ABOUT STAMPS COLLECTION
AND NEW DEVELOPMENTS IN THE PHILATELY.
THE CLUB RELEASE A MONTHLY MAGAZINE
ON A TOPIC IN PHILATELY. THE MAGAZINE IS ALSO
AVAILABLE HERE.YOU MAY GO THROUGH AND
CONTRIBUTE YOUR THOUGHTS.
THE CLUB ORGANIZED MANY EXHIBITIONS OF STAMPS
ATTENTED BY PHILATELISTS.
PLEASE DROP YOUR OPINION IN OUR GUEST BOOK.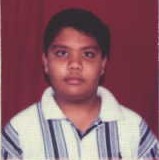 C.SAMARTH.
Secratery, Philately Club
Poorna Prajna High School,
Sadashivanagar, Bangalore, India.

This site is developed by C.Samarth (X Standard 2000-2001)

Enter our Chat room !


THIS WEB SITE OPTIMIZED FOR

INTERNET EXPLORER ONLY.
YOU ARE THE





th VISITOR.